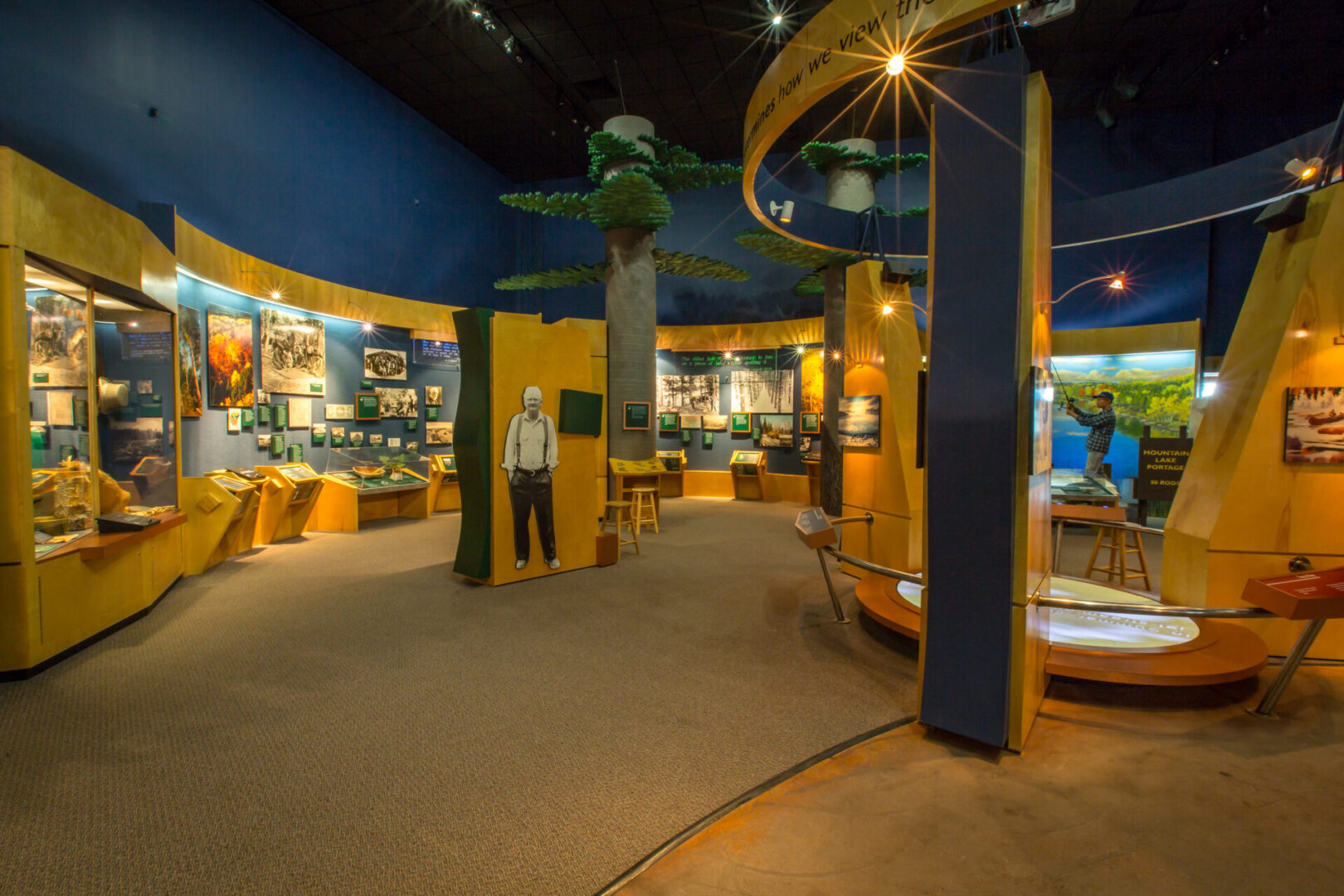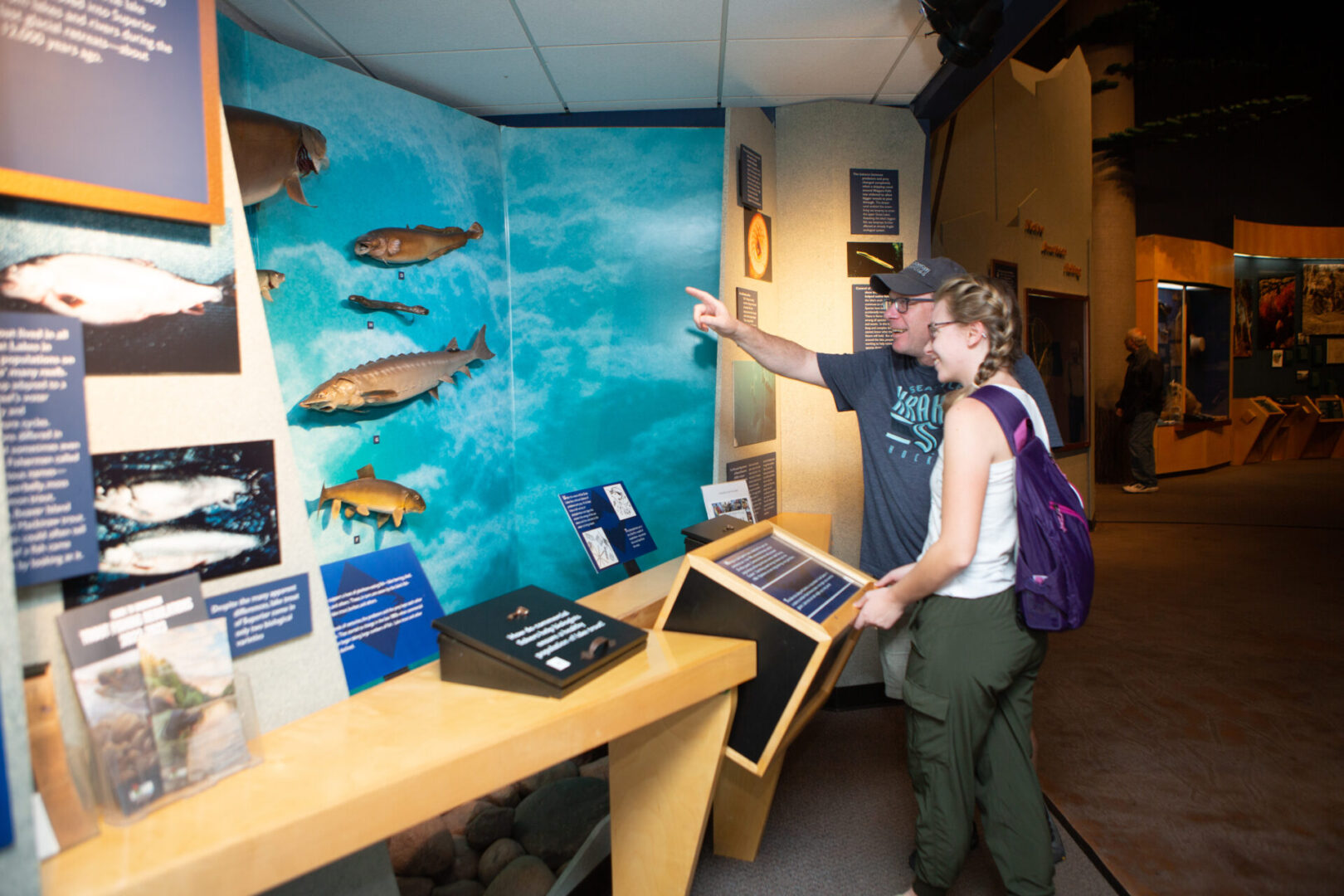 Celebrate the history and heritage of Lake Superior. Listen to spirited songs of voyageurs singing as they paddle their fur laden, 35-foot birch bark canoe across Lake Superior. Peek inside an 18th century fur trade post. Feel the pulsating rumble of an explosion in a deep-shaft iron mine. Our unique displays stage an overview of human cultures interacting with the land and natural resources of the Northern Great Lakes region, from the Ice Age to the present.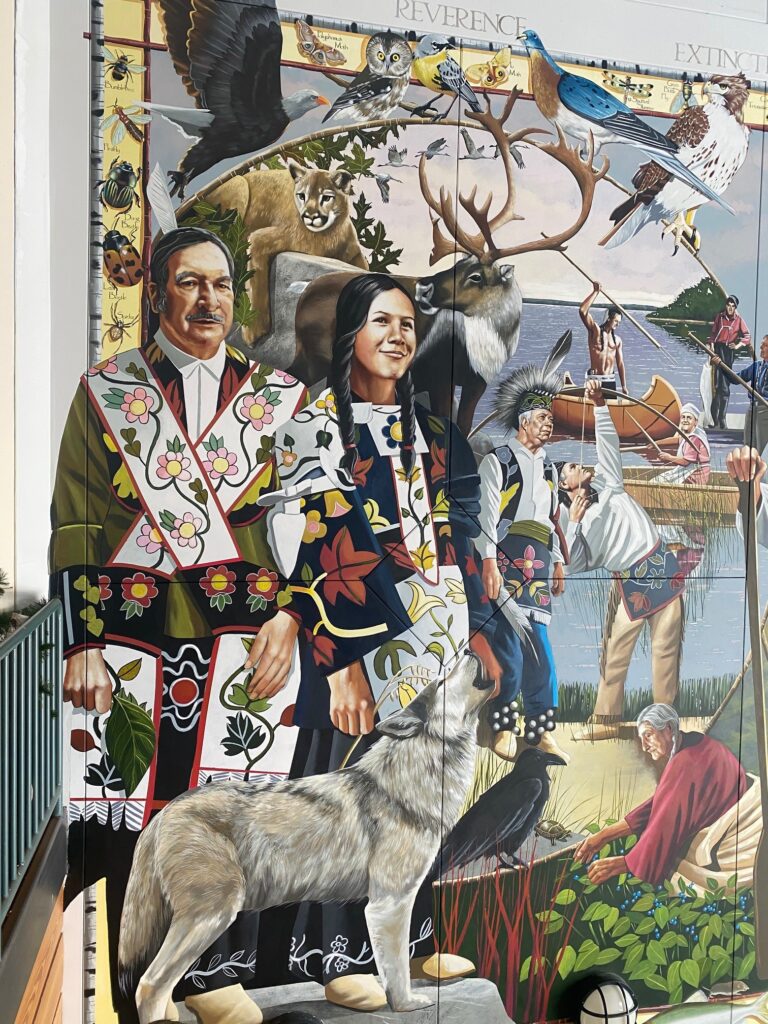 The Community of Life Mural was completed in the spring of 2013. Artist Kelly Meredith designed six vignettes depicting the various ways that residents of the Lake Superior region have lived on and with the land we call home. The six vignettes include tributes to Native Americans, fur traders, loggers, farmers, commercial fisherpersons, and people who love the outdoors, as well as many different species of plants and wildlife.
This mural shows the complete human history of the area starting with pre- contact Anishinaabe life ways and ending with the present day. Along the way, the mural illustrates how changing industries (trapping, logging, farming, fishing, etc.) impact the land and in turn affect the different species that can live in the altered landscape. This project was made possible through fundraising of the Friends of the Center, Alliance Ltd.
Did you know that Ashland is the Historic Mural Capital of Wisconsin? Stop by our front desk and pick up a copy of the mural walking tour.
Mawikwe: Sea Caves in Ice
Brrr…. It's Cold Inside
If you think it's too cold to be outside but would still like to enjoy the beauty of nature in winter, stop by the Visitor Center and view, "Mawikwe: Sea Caves in Ice", a photographic display of images by Stephen Kreuser & Jeff Rennicke. The images captures the mystery and magic that occur from combining Lake Superior's ever changing weather, the shoreline near Cornucopia, frigid winter temperatures, and the northern lights.
To learn about ice conditions, please visit  Mainland Ice Caves - Apostle Islands National Lakeshore (U.S. National Park Service) (nps.gov)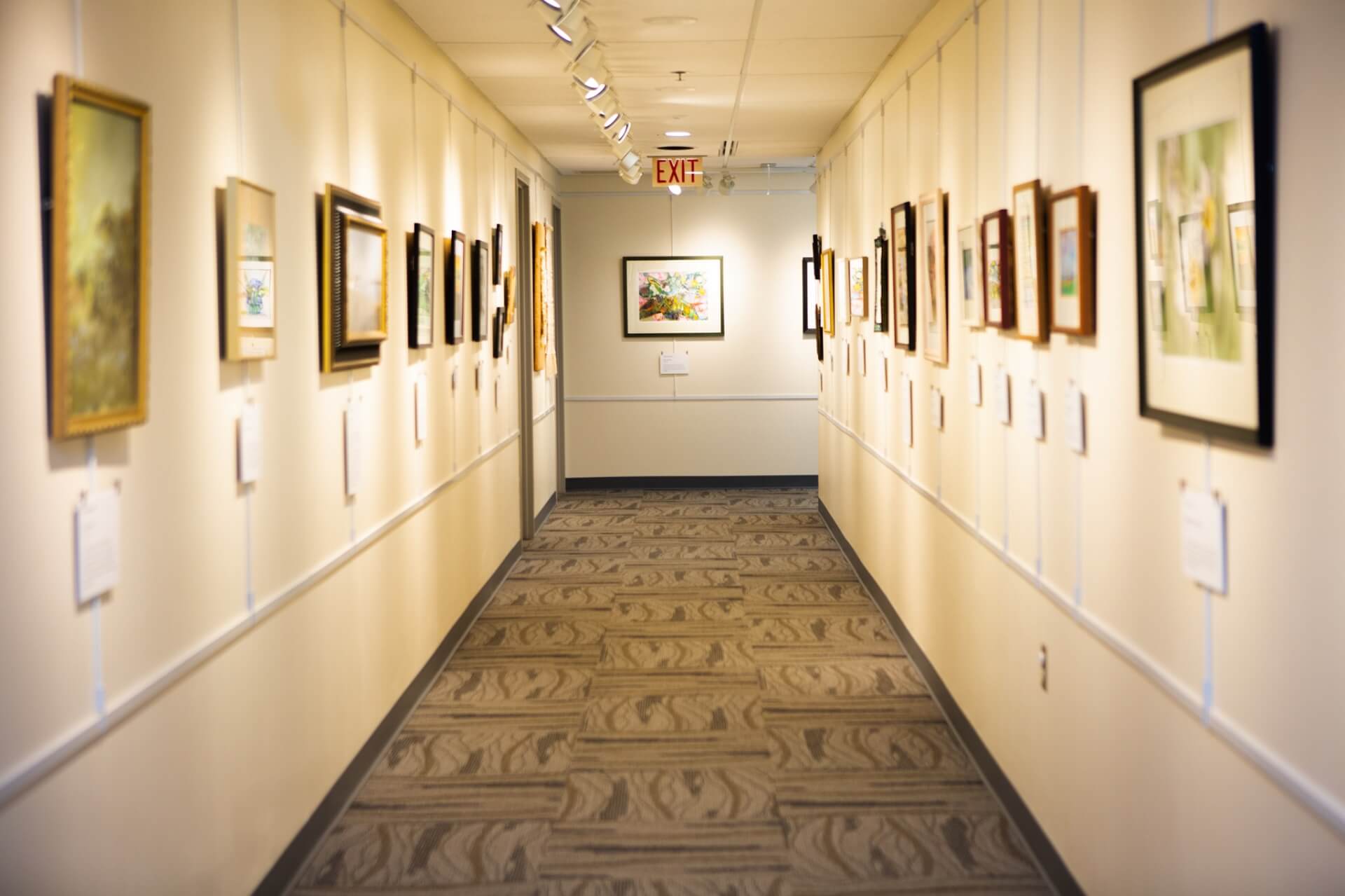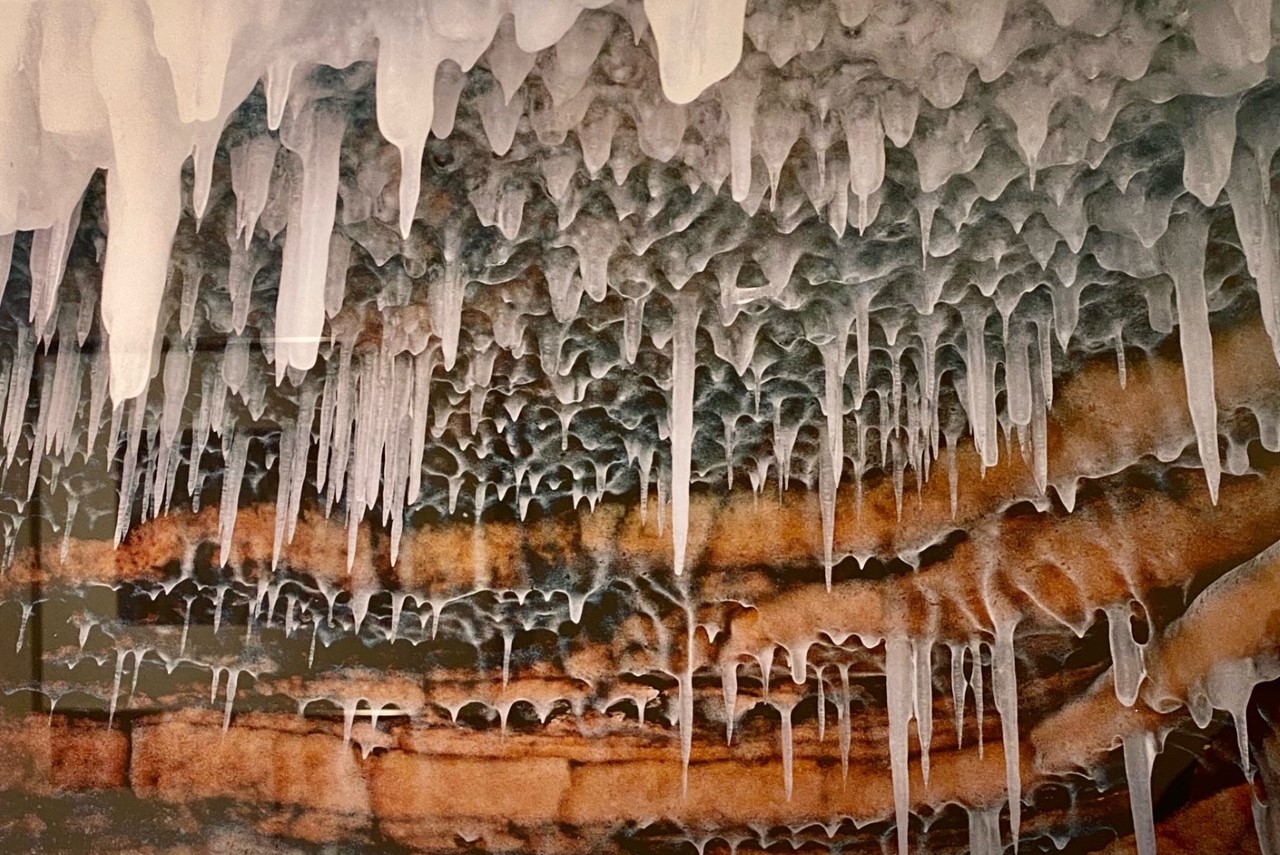 2023 Traveling Exhibit Schedule