Children's Forest Programs... Educator-Guided School and Youth Group Opportunities
Our Children's Forest School Programs are conducted by trained educators and naturalists representing partner agencies at the Northern Great Lakes Visitor Center. Programs focus on learning about the stewardship of the Lake Superior region through grade-appropriate educational activities.
Programs are available by advance reservation only, on a first-come first-serve basis. For reservations or information, please contact Susan Nelson at (715) 685-2644 or email susan.nelson@usda.gov. Classes are welcome to have lunch at the Center with advance notice.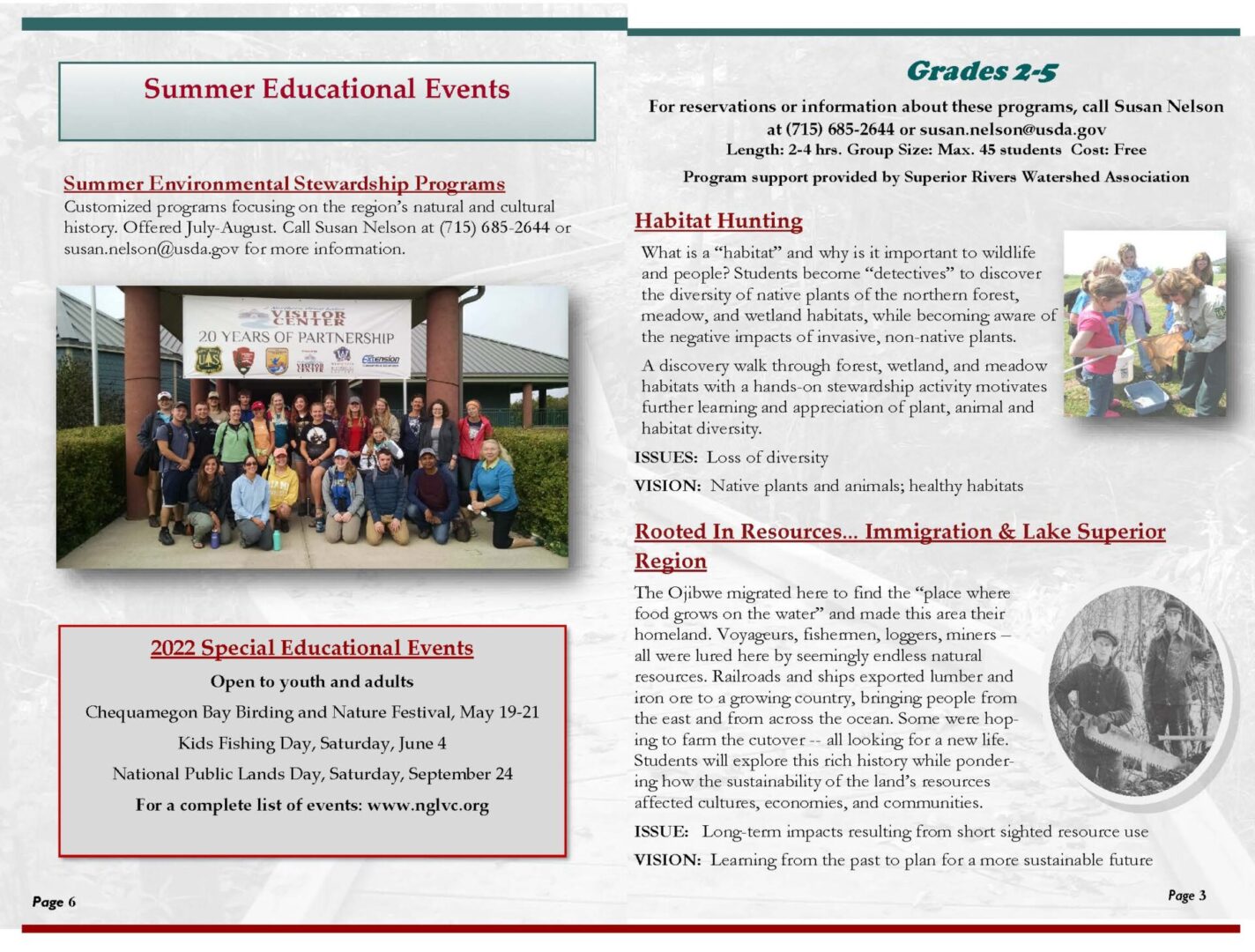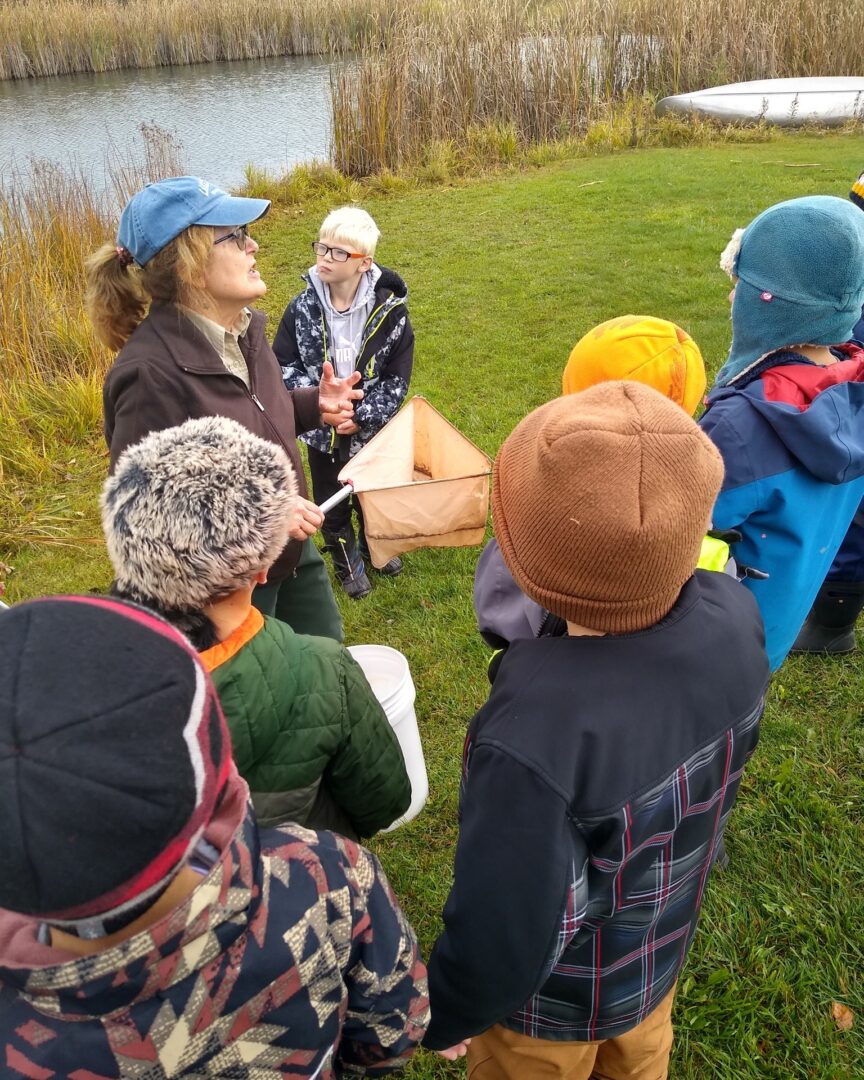 Habitat Hunting Grades 1-4
Length: 3 hrs. Group Size: Max. 45 students Cost: Free
These programs can be customized for the group's grade level and special interests. Students will discover the diversity of native plants of the northern forest, meadow, and wetland habitats, while becoming aware of the negative impacts of invasive, non-native plants. A discovery walk through forest, wetland, and meadow habitats with a hands-on stewardship activity will motivate further learning and appreciation of plant, animal and habitat diversity. 
Rooted In Resources... European Immigration and Lake Superior Region Grades 3-5
Voyageurs, fishermen, loggers, miners– all were lured here by seemingly endless resources. Railroads and ships transported this region's lumber and iron ore to a growing country while bringing in new people and cultures from the east and from across the ocean. Some were hoping to farm the cutover -- all looking for a new life. Students study this rich cultural history while pondering impacts on Native people and the lessons learned about sustainability of the region's resources.
Climate Detectives: The Case of Climate Change Grades 7-12
Put on your detective hat and investigate the clues that our climate is changing. Through a variety of indoor and outdoor activities, student climate detectives will investigate multiple lines of evidence that our climate is changing using place-based observations, traditional ecological knowledge of the Lake Superior Ojibwe, and "hot science" from NASA and NOAA. Students will follow leads to determine causes of climate change and investigate examples of how we can become more resilient. Students will develop a personal action plan to help "solve" the case of climate change.