Gateway to the
Northern Great Lakes Region
A Great Place to Start Your Adventure!
Discover the Beauty of
Northern Great Lakes
The David R. Obey Northern Great Lakes Visitor Center is located on County Highway G just off US Highway 2, two miles west of Ashland, Wisconsin, and west of the roundabout intersection of Highways 2 and 13.
Free Parking and Admission
Hosted or sponsored programs at our center may require a registration fee. We are open daily from 9:00 AM until 5:00 PM. Please check our Facebook page for any closures or changes.
Closed During These Holidays
The David R. Obey Northern Great Lakes Visitor Center will be a leader in advancing the sustainability of the region's culture, history, and natural resources through innovative partnerships that engage people and communities in positive change.
The David R. Obey Northern Great Lakes Visitor Center's goal is to be a leader and partner in delivering regional education, information, and tourism services.
The David R. Obey Northern Great Lakes Visitor Center helps people connect with the history, culture, and natural resources of the Northern Great Lakes Region through customer-based information, services, and educational programs.
We operate through a unique federal, state, and local partnership.
Our partners include the US Forest Service, National Park Service, US Fish and Wildlife Service, Wisconsin Historical Society, UW-Madison Division of Extension, and the Friends of the Center Alliance Limited.
These federal, state, and local organizations align their missions to bring specialized services to our visitors and communities.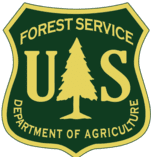 The US Forest Service personnel are responsible for the overall management, administration, and coordination of the visitor center's operations. Primary duties include: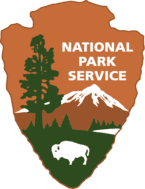 The Apostle Islands National Lakeshore staff at the center is responsible for front desk operations.
They develop schedules to coordinate duties for park rangers, interns, and volunteers to run the center and present programs. They also maintain displays in the main exhibit hall and the AV equipment.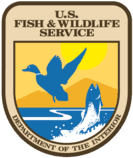 US Fish and Wildlife Service
Staff manages the adjoining Whittlesey Creek National Wildlife Refuge. The personnel continues to work on conservation and restoration issues on the refuge.
They also regionally help landowners interested in improving the management of their land for fish and wildlife by assisting them with forest, wetland, and stream restoration projects.
Additionally, the staff assists with education, outreach programs, and special events. Together, the refuge and our visitor center offer an abundance of wildlife viewing opportunities and outdoor activities.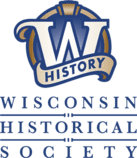 Wisconsin Historical Society
The Wisconsin Historical Society (WHS) operates a northern field office at our center, the History Center and Archives (HCA). The staff provides a leadership program and temporary exhibit programs as visitor services.
HCA staff members also assist our visitor center team in the development of historical and genealogical records for eight counties in the Northern Wisconsin Region.
They also coordinate an annual residency program that brings the expertise of the WHS staff to the North Country Trail to provide technical and programmatic assistance to local historical societies, units of local government, schools, and other public&nbsporganizations.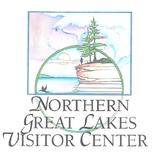 Friends of the Center Alliance Limited
The role of Friends of the Center Alliance Limited (FOCAL) has changed dramatically since it first opened.
In 2000, FOCAL began managing the Spirit of the North gift shop. With the proceeds from the profits, FOCAL has been able to award education grants, busing grants, matching snowshoe grants, and sponsor several programs and events at the center.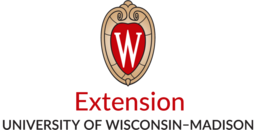 UW-Madison Division of Extension
This division is a unique, non-county, extension office established in 1998 with the mission of providing environmental and natural resource education and leadership programs for the public, visitors, local government officials, management professionals, and student groups.
Staff develops and teaches these educational programs through a variety of outreach methods that support our center's educational programming mission, often in collaboration with other partners.
UW-Madison Division of Extension's programs and efforts are dynamic to address emerging issues and opportunities with the Lake Superior Basin and beyond.
Current programming is centered on an estuary and coastal wetland education and sustainability campaign, supporting partnership development with the following:
In addition, the UW-Madison Division of Extension works with other center partners on school and youth programming.
The David R. Obey Northern Great Lakes Visitor Center is a public space for occasional use by community organizations. It does not advocate or endorse the viewpoints of events or meeting room&nbspusers.
COVID-19 Protocols in Place
Our visitor center is a federal, USDA Forest Service-owned building that follows a national COVID-19 workplace safety plan. Health guidelines are implemented in accordance with the USDA Forest Service policies and procedures.
When COVID-19 community levels are high, visitors and staff are required to wear masks inside the center. The status of masking is evaluated weekly, based on the CDC's COVID-19 community levels tool.
Signs will be posted if masks are required prior to entering our center.
Reach out to us if you have questions or want to schedule a visit. We'd love to hear from you soon.